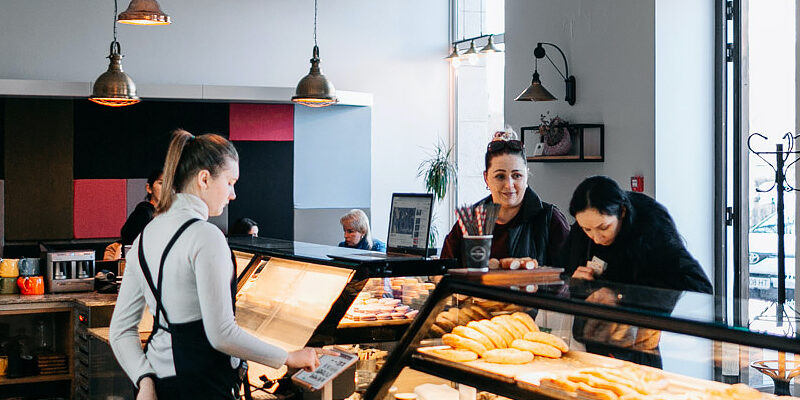 Good products are the key to your bakery's success. For instance, most chefs often claim that with quality raw materials, preparing a tasty and memorable dish will be easy.
The same holds true for bakers. Quality cake flour and other ingredients will greatly impact your baked products.
Apart from using quality ingredients, other strategies can help you get more customers in your bakery. Some of these strategies are the following:
1. Leverage Social Media
Most bakeries do well on social networks, including Snapchat, Facebook, and Instagram, to name a few. Using any social media network is one of the surefire ways of attracting customers and boosting sales in your bakery.
You may use social media platforms to market changes to special promotions, the lineup of goods, or other services. That makes it much easier to maintain the loyalty of their existing customers to get more customers.
2. Consider Bakery Ambiance, Presentation, and Design
Among the vital things that attract customers is an outdoor sign. If you want to be seen, consider choosing a colorful and exciting branded design for an outdoor sign.
But ensure it distinguishes you from other bakeries. For instance, determine whether you can place a very colorful chalkboard panel. Plus, ensure your signage is consistent and complements your bakery's brand and image.
3. Have a Website
It is important to have a friendly and professional website for your bakery. Most customers depend on online searches when locating local businesses.
A professionally created website will enable you to reach a target audience that you may miss when you don't use a website.
Be sure to list your site on a party-planning directory platform or print it on promotional materials so as to generate traffic to your own website.
Your website must include detailed details about your bakery. This may include the available items, experience, pictures of the previous work, phone number, and other contact links.
4. Create an Email List to Regularly Send Emails
Create an email list and communicate with the customers you have created. This won't just keep your online presence relevant. You will also be on the top mind of your customers.
Sending out monthly or weekly newsletters about calendar details, new products, and special deals are great ways to connect with your customers and remind them about their favorite bakery.
5. Satisfy the Hunger of Your Customers
Food trends often come and go. However, some are stronger compared to others. For instance, gluten-free fads continue to grow. As a matter of fact, the market for gluten-free food is expected to grow from $2.9 billion to $7.2 billion by the end of 2025.
One of the ways to stay on-trend is to offer gluten-free food products. In order to be updated with what is on trend, be sure to use social listening tools, such as Buzzsumo.
The Takeaway!
Remember, customer demand will increase during the holidays, like Christmas and Easter. So plan for those holiday seasons and use some of these strategies from pros to get more customers in your bakery.
For more information on the how you can track restaurant analytics to help make the best decisions for your customers, please see the information below.